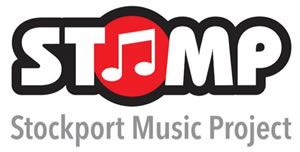 Hello and welcome
Stockport Music Project is open again!
Our sessions take place at St Mary's Community Halls, St Mary's Dr, Reddish, Stockport SK5 7AX (google maps link),
every Tuesday during term time, from 6.30pm - 8.30pm.

WE HAVE A SMALL NUMBER OF PLACES FOR YOUNG PEOPLE AGED 11-18, ALL ABILITIES

If you'd like to join us and / be kept up to date with our news and information, please e-mail
Darren Poyzer (Project Manager) - stockportmusicproject@gmail.com
Thank you :-)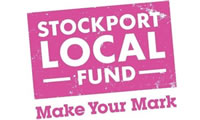 Following a break due to covid restrictions, our full website is being updated and will return soon ...
(update: 20th November 2021)
---
Our Team:
Music Leader
Stephen Beswick
Tameside Music Services; Bury Music Services; Music Director 'Manc Floyd'

Project Manager
Darren Poyzer
Community Music Leader and songwriter; SEN educator; experienced youth worker

Darren is your first point of contact for all enquries

Music Leader
Samantha Seth
Professional vocalist and tutor; has performed live with Blossoms live at Manchester Arena and on BBC's 'The One Show'

Administrator
Jan Gough
Head Teacher at Co-Op Academy, Broadhurst; safeguarding lead

Treasurer
Revd Marie Flint
Curate at Stockport and Brinnington Churches; fund-raising advisor
---
Safeguarding:
Within Stockport Music Project we have our own safeguarding lead officer - Jan Gough - and policy. Any issues that arise during our activities and sessions will in the first instance be referred to Jan Gough, and / or as we are situated within a Church of England venue; the Heaton's Team and St. Mary's Parish is committed to the safeguarding of children, young people and adults, following the House of Bishops guidance and policies, with a team Parish Safeguarding Officer(s), PSOs in place. The Diocese of Manchester's safeguarding pages contain vital links and information including contacts for the Diocesan Safeguarding Advisor (DSA) who advise our PSOs. If you are concerned that a child or adult has been harmed or may be at risk of harm please contact the DSA. If you have immediate concerns about the safety of someone, please contact the police and your local authority Children or Adults Services.
For further safeguarding guidance relative to activities at St Mary's please contact:
Safeguarding officer: Wendy Walker wendywalkermcsp@gmail.com
or Revd Helen Scanlan 0161 432 1227 helen.scanlan@btinternet.com
or the Diocesan Safeguarding Officer: Abbey Clephane Wilson 0161 828 1451
or the Local Authority Services for Stockport 0161 430 2817