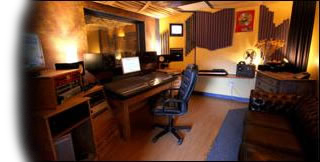 Nino Errico > community
> session player & engineer: Bloody Love Songs
When it's instictive it usually works. And so when I'd set up the home recording stuff and written most of the Bloody Love Songs, I still felt I needed 2nd voice, hands on the button creative input.
A little swoop across t'internet and there it was, the website for Autumn Rd Studios, Wrexham. On first meeting I took to Nino, and throughout the recording of the project he added vital constructive crit and brought in a quality selection of session players.
Nino also added strings, percussion and guitar.
Check out Autumn Rd Studios.