On this page:
---
Download as required ...
Biography / Blurb / Text Copy
Darren Poyzer
> Additional reviews and testimonials can be found here <
From the top tier of original songwriters, one of the genres very rare, genuine entertainers.
"memorable ... rabble rousing ... excellent"
- Acoustic Magazine
Singer and songwriter who combines loving emotion with socio-politics, humour and charisma, Darren has starred alongside many great contemporaries to wide and outstanding acclaim.
"Make no mistake, this is a man who is passionate about peace and social justice; he just also happens to have an excellent sense of humour and an engaging stage presence."
- Fred Rolland, Buxton Festival Fringe

"Darren is one of the most infectiously good natured performers I've seen in 35 years in the business"
- Henry Normal (Baby Cow Productions / award winning writer, producer, poet and comedian)
Raised on comedy, performance poetry and an understanding family, he turns the angst of a Thatcher-era teenager into a burst of musical theatre, using little more than voice and acoustic guitar.
"The biggest surprise from the day came in the shape of Darren Poyzer, a Mancunian singer/songwriter with charm and talent on his side ... full of the wit of a comedian and the musical skills of one of the greats"
- Acoustic Festival of Britain

Working as a special needs music teacher by day has given his songs, stories and performance a new edge and vitality. Darren himself states that this work has proved to be life changing both on a perosnal and an artisitic level.
"Great, fantastic, brilliant, mind blowing and inspiring"
- Your Southern Sister, Manchester Is Music

The desire to write, entertain and be embraced as a charming story-teller has always been strongest. Darren Poyzer is a passioniate and powerful contemporary singer songwriter who has taken a happy-go-friendly independent road to success.
"Where Darren Poyzer appears, unusual things happen and people enjoy themselves ... natural acoustic sound with trademark warmth, firmness and tenderness from his guitar and seemingly effortless projection of the distinctive voice that shares those same qualities ... Darren Poyzer had once again produced an evening that mattered"
- Leeds Music Scene

Acclaimed by fans and contemporaries alike as one of the most versatile solo acoustic creative artistes in the UK, Darren has been actively involved in playing, recording and promoting original music for over 30 years, since his debut in 1986, and professionally since 1988
"Darren Poyzer has a truly unique energy and gift for orchestrating live performance, armed as he is with a seemingly endless delivery of uplifting stories and images of passion, conflict, and the human condition"
- Raise Your Banners Festival
---
Logo
Please click image for hi-resolution download:

---
Photos (these courtesy of Warren Millar Photography)
Please click image for hi-resolution download: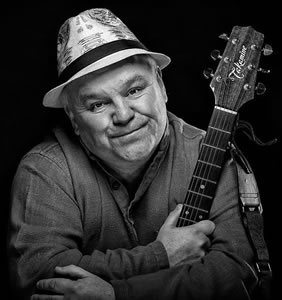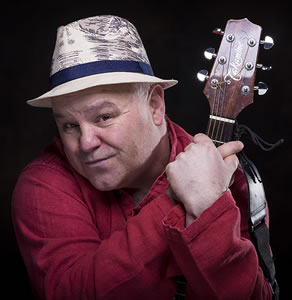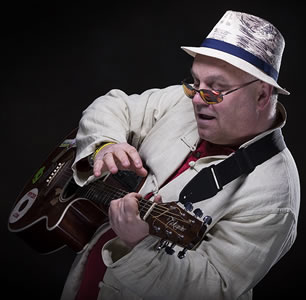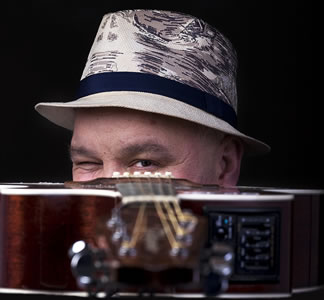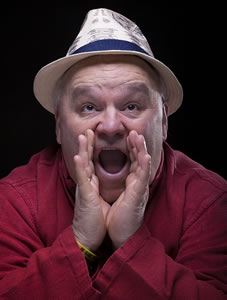 ---
Sample Poster Designs