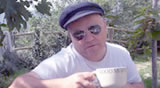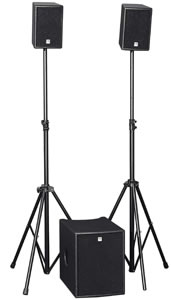 I can provide a compact HK Audio sound system for smaller to medium sized venues (150 people), with mics, stands leads and mixing desk, plus some basic 'stage' lighting.
Please note this system sounds much better than it looks!
This system is good outdoors also for an area of around 2,000 square feet, however there must be wet weather cover available, access to power, and all necessary health and safety terms and conditions met.
For Open Mic hosting I can provide leads, acoustic guitar and piano (on request).
For Themed Event bookings, I can provide a projector and screen.
Catering wise, any amount of local hospitality is always appreciated. I love coffee with fresh milk before and after a show, and fresh drinking water on stage.
Where a venue is providing sound and lights, requirements are relatively few. For each musician as rule we would require:
One instrument input to desk
One vocal mic (pref SM58 please)
One boom microphone stand
One on-stage monitor