The Team
StoMP is a community project with a fabulous small team of staff and volunteers, and a Project Manager reporting informally to a 'Team Around The Project' that provides a formal committee for annual and essential general meetings.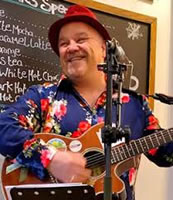 Darren Poyzer - Project Manager / Music Leader
Darren has over 30 years experience of music making and promoting events. As a singer and songwriter in his own right he continues to play many prestigeous venues and festivals, is leader of a number of community singing groups and open mic sessions, and delivers music activities for autistic children in their own homes.
A former Project Manager for Music Leader North East, Darren has wide ranging experience of teaching in Special Needs schools, youth work, teaching music at BTEC level, working in stage management and concert tour support services, and as an events promoter has delivered an estimated 2,500+ live music gigs.
More about Darren can be found on his website at www.poyzer.com.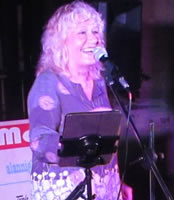 Karen James - Music Leader
Karen is an outstanding vocalist who is much respected in our local community. She joins us a volunteer, and looks to encourage singers and musicians to take to the microphone with confidence, and develop the ability to work with music and musicians on the live stage.
Karen can often be seen singing at community events, and as host compere and one of the special guest performers, she was central to this year's 'Reddfest 2019,The Great Get Together & A Celebration of Reddish'.
We look forward to welcoming Karen as the newest member of our team!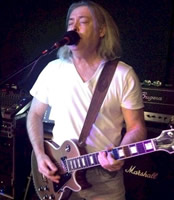 Dave Townson - Music Leader
Dave is an experienced guitarist, singer and songwriter with almost 50 years experience who has worked full-time professionally in Canada, and more recently semi-professionally in the UK. He excels in live performance and his specialisms are good-time rock'n'roll, blues and contermporary rock music.
Dave is an experienced and qualified lecturer having taught mathematics and electronics in higher education colleges, and was MD for 15 years for 'Audioleisure' specialising in installing sound systems in leisure complexes, military complexes, public shopping malls and places of worship.
Dave currently plays with Paul Cargill in a semi-professional duo called The Carson Experience, and they can be found via Facebook.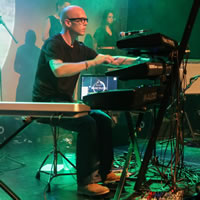 Stephen Beswick - Music Leader
Steve has been playing music since he was 7, seriously from age 13. He started with lessons on the Organ from the Royal Northern College of Music, studied Performing Arts at Tameside College and graduated from Salford University with a 1st in Performance on the Piano and in Arranging.
With over 30 years gigging and 15 years teaching experience Steve has played at almost every level, from supporting Bon Jovi in 1996, headlining festivals with his own Pink Floyd tribute band and being a part of the Brit Pop scene in the 90s in Manchester and London. He plays the Piano and most keyboard instruments, the Guitar and Ukulele, has lots of experience with Digital Audio Workstations, and is an advanced music theory fanatic. "If it's musical I'm in to it ..."
SAFEGUARDING POLICY
. Other policy documentation is available on request.
COPYRIGHT NOTICE: All rights reserved, copyright exists in all content on this website and is the property of StoMP, our associates and partners.